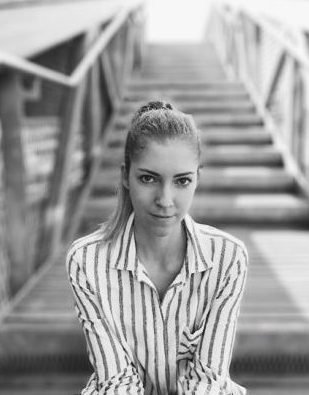 Hi, I'm Lisa. I'm an Organizing Consultant and a KonMari Consultant in Training. I spend my time helping clients in the NYC area organizing and decluttering their homes according to the KonMari Method™. I truly believe that having a home in which you are only surrounded by items you love can be life-changing.
Learn more about my consulting services here and contact me if you're interested in working with me!
More About Me
My professional background is pretty diverse. The fields I have worked in range from Marketing, Internet Marketing, Public Relations to E-commerce, mostly in the technology, media and fashion industries.
I grew up in the South of Germany and moved to the United States in 2010. I went to grad school in Cleveland, Ohio and received my Master's Degree in Communication right before moving to New York City in 2013. For the past four years, I worked for different companies in the fashion industry. In 2016, I left my job to travel and to pursue my interests and passions. I started writing a blog. and found my true calling as an Organizing Consultant.
The Blog
I'm a lover of all things organizing, minimalism, travel and healthy living. I'm sharing my discoveries, insights and tips on all of those topics on the blog.
Having worked in the fashion industry for several years and my personal interest in all things style and design since I can remember, I have developed a keen sense of aesthetics. I also love to declutter and re-organize belongings, furniture etc. in ways that serve me best, are efficient and (still) look decent. In fact, I'm a minimalist and strive to apply minimalist concepts in all areas of my life.
I've always loved traveling and since moving to the United States I have been traveling as much as never before. So I can truthfully say that I've become a travel pro over the years and I'm happy to share inside scoops on my travel destinations as well as travel tips and tricks.
Another personal interest that developed after moving to this country is all things health. First, I developed a fascination for nutrition and food-related topics. Recently, I've also become interested in mental as well as social health as I've come to learn that all three aspects go hand in hand.
Let's Connect!
If you are interested in my services, have any questions, or if you just want to connect, you can send me a message or schedule a complimentary consultation call. You can also find me on Instagram, Facebook, Pinterest and Twitter. I'd love to hear from you!