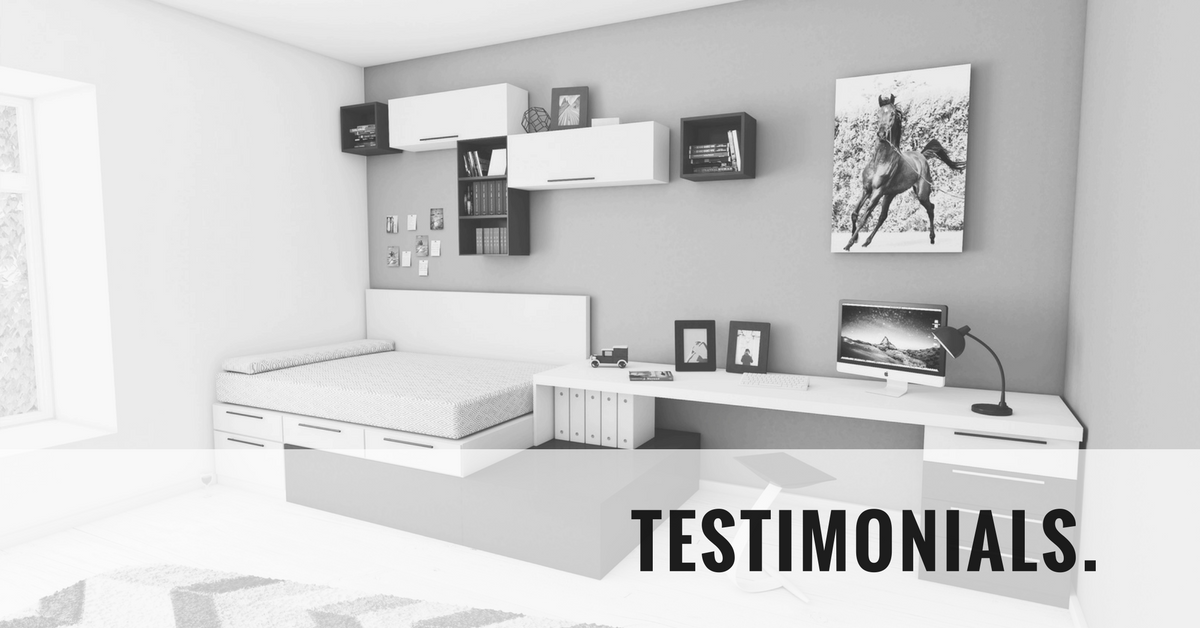 Lisa helped me use the Marie Kondo technique to pare down my possessions and organize my room. While it can be very overwhelming and emotionally trying to get rid of things, Lisa helped me through, asking the right questions at the right time, and allowing me to take a break as needed. She did not try to push her version of organization on me, but took my daily life and desires for how I wanted my room to look into consideration when helping me choose the best organizational system for me. I could not recommend her more!
Lisa Marie M. (read Lisa's experience report here)
Lisa was amazing at helping me organize my home! I will be forever grateful for her guidance and wisdom in cutting the clutter I've unknowingly accumulated over the years. I feel more at peace and ready to take on the world with my new space. Thank you Lisa!
Jenny W.
Lisa did an amazing job! I was looking for someone to help me get organized. Over the years, I've accumulated a lot of stuff and was unable to find certain things or wasted time looking for things. I needed help! I'm so glad I found Lisa. Her approach (the Konmari method) is simple, yet effective. She helped me decide what to keep and what to get rid of category by category. And we went through all of my things! She also provided great suggestions on where to donate/sell certain items as well as digital storage solutions to reduce even more paperwork. Then, she organized everything in a way where I can easily see and access everything (one note on folding the Konmari way: saves so much space, great looking and just genius). I couldn't have done it without Lisa's help. Her positive, friendly, calming attitude and smart solutions were game changers. Also, the great thing is that I'm able to maintain a clutter free and organized home ever since! I can only highly recommend Lisa!
Andrew H.
Lisa was a great and professional Konmari consultant. I recommend her highly. She helped me to organize my home and get rid of unneeded items. I am so much happier after working with her! It was definitely worth the time and money.
Sunoz S.